For nearly 20 years, we've made things better for business and easier for people through tech implementations that are goal-oriented and user-focused.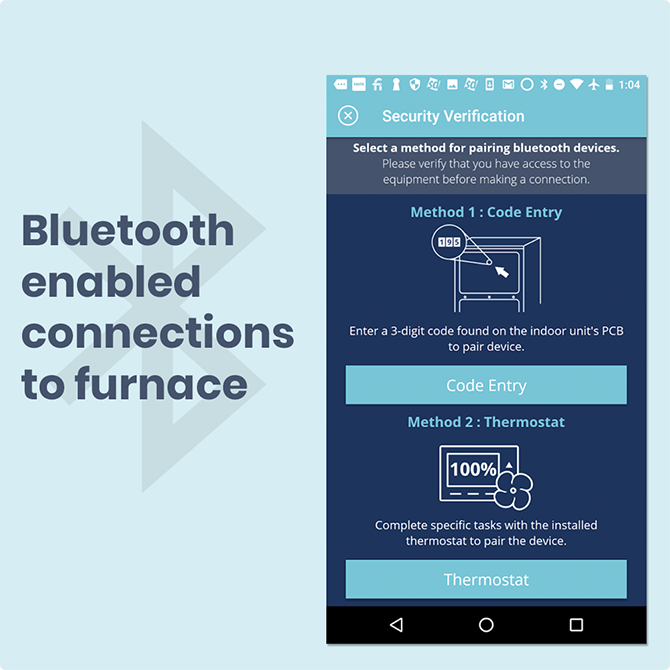 Better Service
Partnering with a global leader in manufacturing HVAC systems to improve customer servicing.
Goodman Manufacturing, the world's largest manufacturer of HVAC systems, wanted to improve the contractor's experience serving consumers by adding new capabilities within the Dealer First mobile application.
Softway® built a Bluetooth IoT phone & tablet mobile application that wirelessly connected to certain Furnace and Air Handler units. Contractors gained a more efficient means for servicing and maintaining equipment, meaning tasks that used to require ladders and knee pads could now be solved with the push of a button.

Making way for tech
An interactive web portal for modern application education and guidance.
Education and guidance IT organizations need to be able to adopt and implement new technologies as they come up. Project managers, technical architects, and developers within an IT group needed to understand possibilities of new and existing infrastructure and core technology services.
We provided this in the form of a graph-driven digital encyclopedia, and included a virtual wizard, named Xavier, to guide users through the platforms they would need. All of this included best practices for setting up project architectures in their ever-changing technical landscape.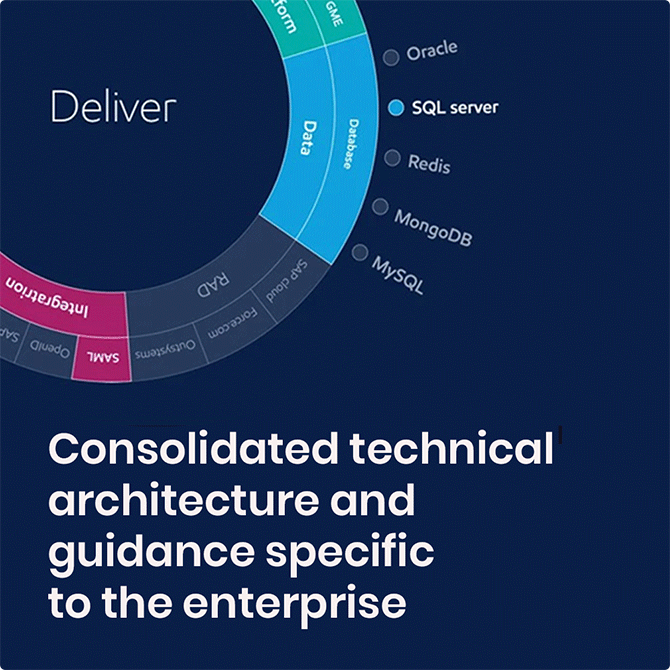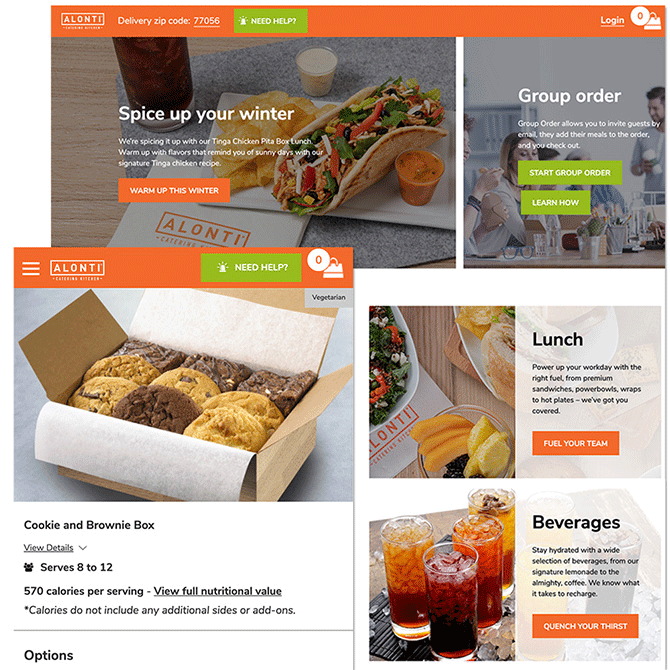 Operational Efficiency
Improving the online experience of customers who order from a business caterer.
Alonti Catering, a business catering company in Houston, hosted a website that was intended for their customers to create catering orders. However, the website was the opposite of user friendly, and it used technology that Alonti wasn't comfortable with configuring.
Softway® redesigned and improved Alonti's online customer experience by rebuilding their website with new features, streamlining ordering inefficiencies, and improving the overall buying process for the customer.
A partner portal
Transforming an unused portal for HVAC dealers to an informational source.
Goodman values its relationships with dealers, and strives to provide useful, effective tools to enhance their work. The existing PartnerLink, a tool used by dealers, was not being used due to its lack of organization.
We needed to revamp PartnerLink for dealers to be able to access product support, marketing materials, and technical training. Using our creative and technical services, we were able to make dealers' jobs easier by giving them convenient, user-friendly information-access.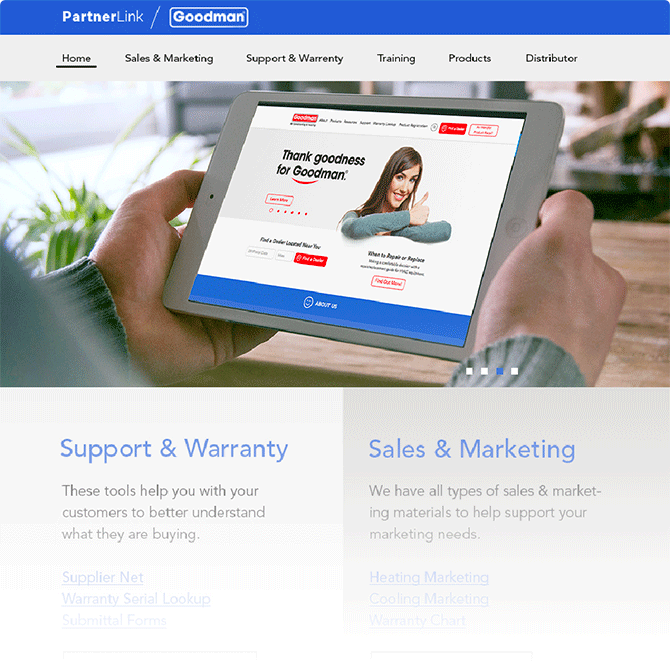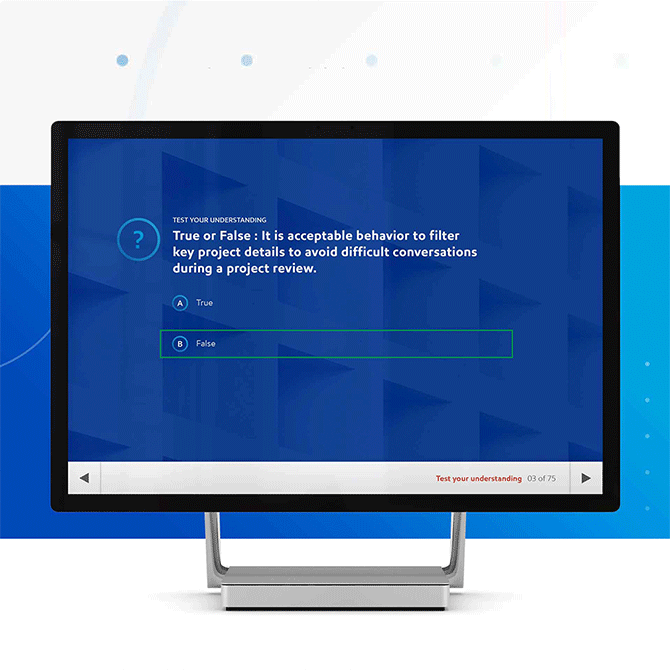 Better decisions
An employee education program to influence better investment decisions.
A corporate-group in an Oil & Gas enterprise identified a broad issue across the organization: employees' own biases and behaviors were leading to bad investment decisions.
In order to combat this, we worked to create a creative campaign involving video and a human-centered computer-based training. The video involved filming top leaders and asked them to be vulnerable and honest about their experiences with investment decisions and human error.
Strategic foundation
Rethinking a group's hub website with new culture and strategy initiatives.
Moving on from one large initiative, an IT organization of 10,000+ employees needed a creative approach to housing all of its content and communications around its culture movement, strategy, and learning initiatives.
In updating this hub, we were able to increase efficiency by using existing code from the prior initiative, while making necessary updates to match the website goals.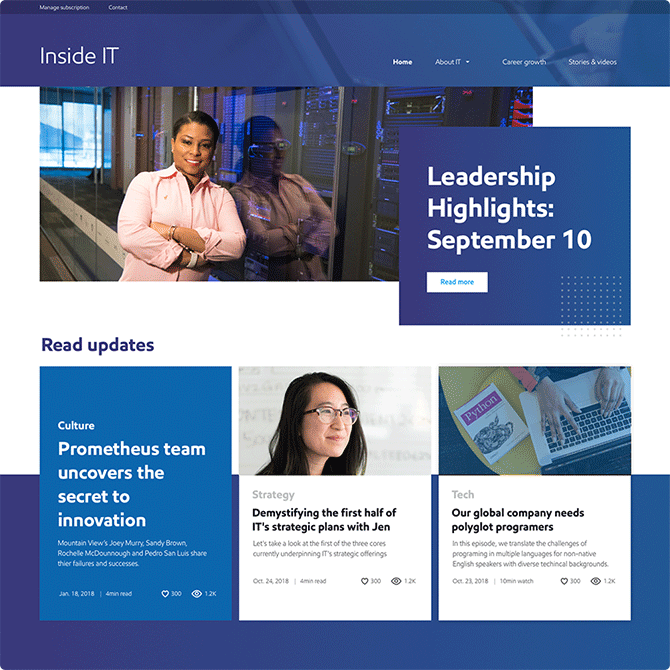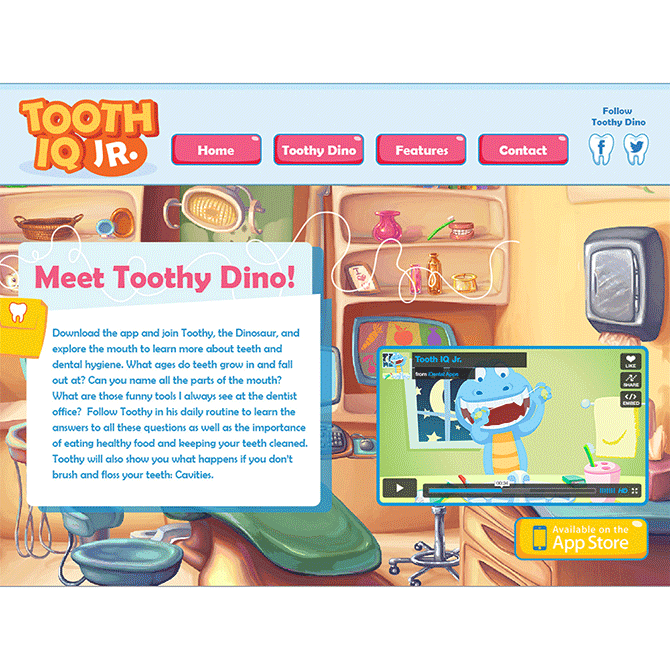 Put on a smile
Teaming up with a local dentist to make an interactive, educational kids' app.
When a local Houston dentist approached us for mobile app development, we were thrilled to work on such a creative and technically-focused project. Five Star Dentists was looking to create an educational app that could entertain and delight children coming to the dentist office to reduce fear and anxiety but also show the "why" behind going to the dentist.
The result? A new character, Toothy Dino, stunning visuals, and a fun game to boot!
Efficient systems
Partnering with a global leader in HVAC to improve system design process.
Daikin needed to streamline how their contractors and dealers worked with residential and commercial customers to design HVAC systems. In this very technical project, we partnered to develop an app and website that guides contractors and dealers through the questions they need to ask and the information they need to gather.
The tools provide validation to make sure parts are compatible. The result is a system design, process designs, and a comprehensive quote.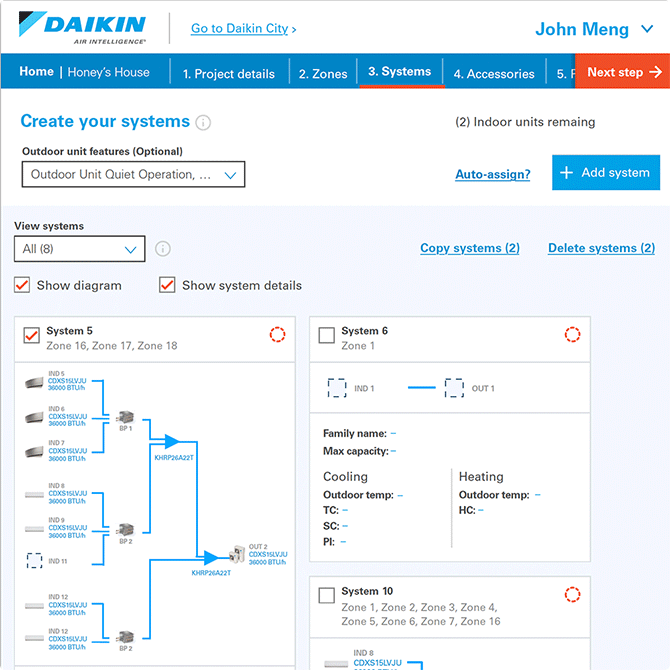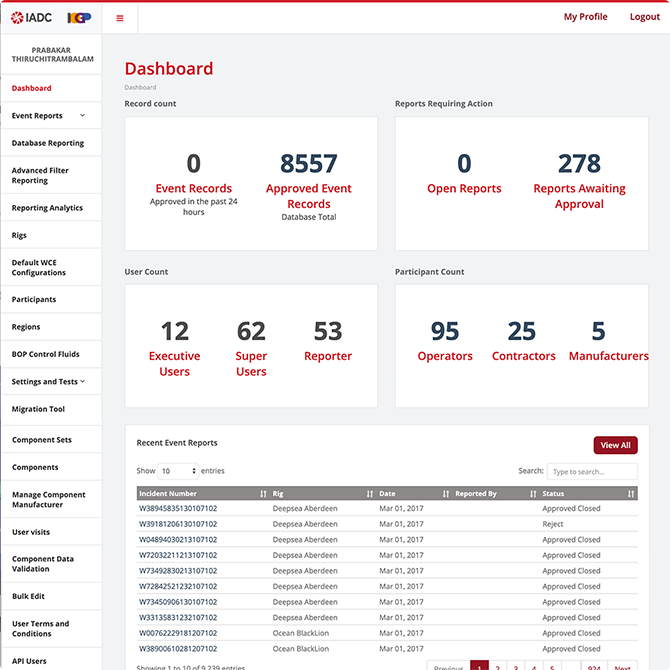 Performance Insight
A database-driven web portal that would report the performance of drilling equipment.
In 2014, two groups of the Oil & Gas Producers agreed that there would be significant benefits in combining the two separate database activities, to enable a single-focused and aligned database system to be developed that would provide insight on equipment performance.
Softway® built a database-driven web portal that collected data and ran reports on the performance and reliability of equipment defined by the participants of the IOGP/IADC BOP Reliability Joint Industry Project (JIP).
Back-to-school shopping made easy
Simplifying the purchasing journey for a uniform retail giant, online and in-store.
Since 1931, Parker School Uniforms has been a leading custom manufacturer and retailer of private school uniforms in the United States. As they expanded into the digital space, online orders quickly outgrew their online ecosystem's capabilities—creating an unreliable service that couldn't function at peak times.
With back-to-school shopping looming, Softway® stepped in on a tight deadline—delivering a reliable e-commerce experience, rather than a quick-fix.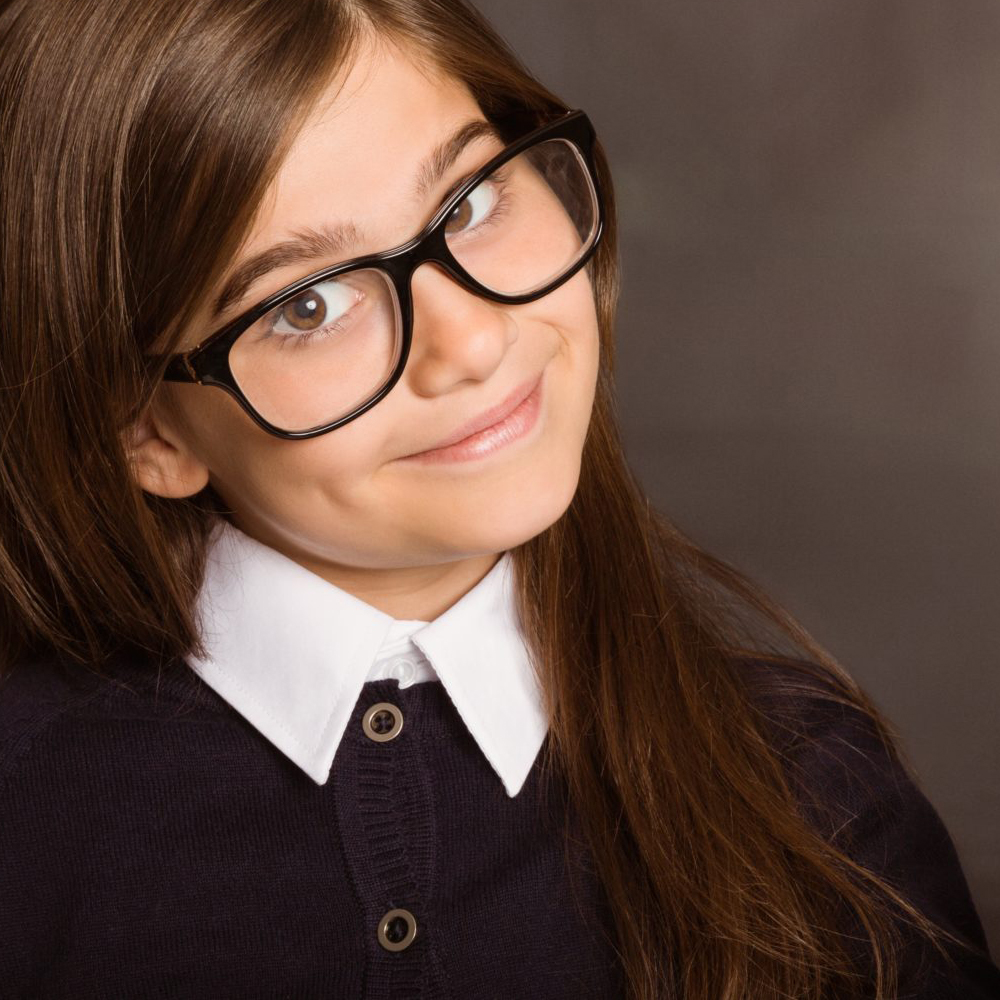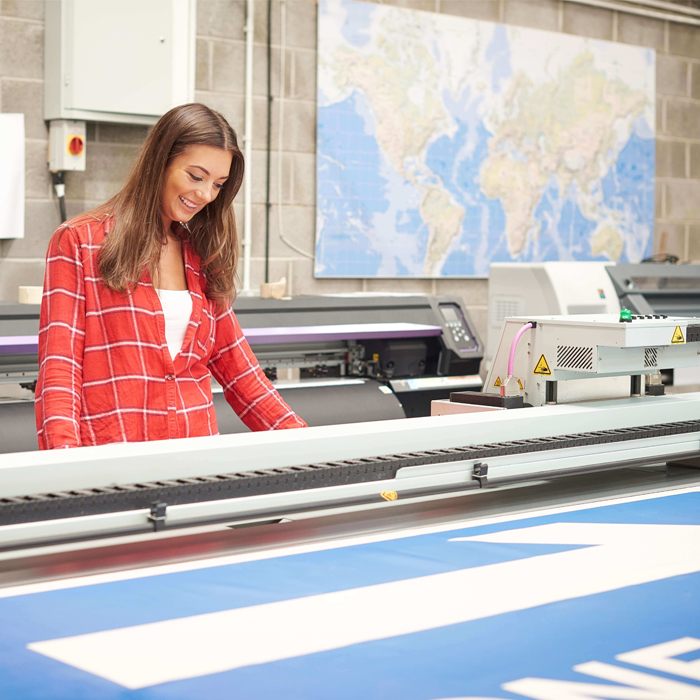 Modern Architecture
Redesigning an e-commerce platform to optimize for growth.
Softway® made strategic improvements to the client's complex legacy systems that enabled the client to scale and achieve their goals without a complete overhaul.
With a modernized technical architecture, cloud-native infrastructure, a redesigned customer experience, our client is ready for whatever comes next.