Love as a Business Strategy with Scribe Media
What do the son of a pimp, a publishing company, and love have to do with each other? Find out in this week's episode where we are joined by President and CEO of Scribe Media, JeVon "JT" McCormick. He gets real with us as we discuss why people always come first in his organization. This episode will leave you wanting more.
Speakers
Feel the love! We aren't experts - we're practitioners. With a passion that's a mix of equal parts strategy and love, we explore the human (and fun) side of work and business every week together.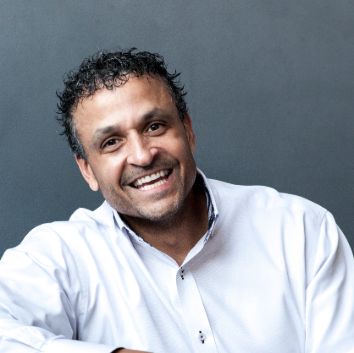 JeVon "JT" McCormick
President and CEO of Scribe Media
Jeff Ma
Hey folks, mark your calendars because on April 27, we'll be launching our new book, which is of course titled, love as a business strategy. Visit LoveAsABusinessStrategy.com for more info, and sign up for a chance to get a free copy. And if you're interested in bringing love as a business strategy to your organization, we are now offering free mini sessions of our globally resonant Seneca Leaders training experience. These mini sessions dive into three topics to help begin transforming leadership behaviors and influencing culture for the better. Space is limited. So visit softway.com/events to learn more, and RSVP now, enjoy the show.
Jeff Ma
Hello and welcome to love as a business strategy, a podcast that brings humanity to the workplace. We're here to talk about business. We want to tackle topics that most business leaders shy away from. We believe that humanity and love should be at the center of every successful business. And I'm your host, Jeff Ma. I'm a director at Softway, a business to employee solutions company that creates products and offer services that help build resilience and high performance company cultures. I'm joined today by my team members, Mohammad Anwar, President, CEO of Softway. Hey Moh.

Mohammad Anwar
Hey everyone.

Jeff Ma
And Chris Pitre, Vice President of Softway. Hey, Chris.

Chris Pitre
Hello.

Jeff Ma
And Frank Danna a director at Softway. Hey, Frank.

Frank Danna
My gosh, Jeff. So good to see you, man. So, so good to see you

Jeff Ma
Thank you!

Frank Danna
and hear your voice very excited about today.

Jeff Ma
That's the kind of welcome I was looking for Mohammad and Chris taking notes, hopefully. So we're joined by a very special guest today our star of the show. I'm going to waste no time introducing is JeVon McCormick is President and CEO of Scribe Media welcome JeVon.

JeVon McCormick
Don't come at me with that star of the show. I just stumbled across the podcast.

Frank Danna
Just picked up some headphones.

Chris Pitre
Jeff if you start introducing me, like you just did to JeVon I would be warmer in my reply.

Jeff Ma
Alright, well, we are all learning a lot already. And we're only two minutes into this show but

Chris Pitre
You're welcome. Yeah.

Jeff Ma
JeVon. Thank you. You are the star of the show. We wouldn't even be recording this if you were not here that makes you the star of the show. So welcome. Welcome to the show. How are you today? How are you doing?

JeVon McCormick
And I'm excellent. Always excellent. If you wake up in the morning, your feet hit the ground. You got to be excellent.

Jeff Ma
Awesome. I love it. So I'm not going to do your introduction justice. So I'd like you if you don't mind to maybe give yourself as long as sort of an introduction as you like, introduce the audience. Who are you? And tell tell me a little bit about Scribe as well.

JeVon McCormick
Yeah. You know how loaded that question is. Introduce yourself, oh, Which part? I mean

Jeff Ma
What's your favorite color? Just kidding.

JeVon McCormick
Pink.

Jeff Ma
Now, let's build on that.

JeVon McCormick
Then, okay, so yeah, I'm JeVon McCormick, President, CEO of Scribe, I give you a little bit of background about Scribe, we've bought cash, but we've been in business six years now. We've worked with over 1900 authors, a lot of the big names, you know, David Goggins, the Nobel Peace Prize committee, we've worked with Tiffany Haddish. So, some of your bigger names out there, one of my favorite for a quality point of view was the Nobel Peace Prize committee, I've made the joke numerous times that, hey, if our quality is good enough for them, nobody else can complain. So we have a, we have reached the pinnacle, we worked with the Nobel Peace Prize committee. But the great majority of our authors are CEOs, executives, founders, business coaches. And then we've got a small segment of people who also do their books for legacy pieces, which are my favorites, actually, why did my book I'd have a legacy piece for for my kids. So that's that's me that's, that's a little bit about Scribe, man, if you want to go down into the basement of my background to a whole different conversation, but we'll keep it there for right now.

Frank Danna
I want to. I want to go to JeVon, let's go!

Jeff Ma
I feel like we're gonna get there for sure. I want to I want to, I want to set just high levels, a high level, set the context, and then we're going to unleash. So, you know, we love as a business strategy, we're always looking at business leaders, business cultures, behaviors of leaders within business, and how they impact the bottom line, how they impact. You know, everything is at the core we love as a business strategy is our core belief. And we want to bring humanity back to the workplace. And we've had, you know, at Softway, we've had the pleasure of working with Scribe, and we we've worked with your team, we've worked with you and just seeing a lot of parallels in love as a business strategy, what we believe in the passion we have, and we always find it so interesting, because we are unique, no company is like any other. And you know, the way we approach it is one way and we love meeting and engaging with other organizations that have developed their own version, their own brand, their own flavor of what we call love as business strategy and others just call their values or principles or culture, whatever. And so I really wanted to have this opportunity to have you on the show today. And really just pick your brain and hear stories around you know what, you know, your your beliefs around culture are your beliefs around the value of kind of what what that brings to the workplace and I invited of course Mohammad, Chris and Frank to join me here today because you know we really we really have this strong passion for this and I know that we're we're just gonna have a lot of fun picking your brain around how that looks at Scribe and helping connect that to what we see every day because we were so you know narrow we only see one side of things sometimes and we love experiencing those different versions of it so that's the context for today. Other than that, I have no other agenda so you know Frank if you want to go in that basement right now that's on you that's your choice. JeVon anything to add to what I just said up there from your own?

JeVon McCormick
Man let's make it happen and Frank wants to go into the basement where he may not come up but we can go down into the basement

Frank Danna
Let's see what happens. Let's see what happens. I'm excited.

Jeff Ma
Okay let's take one step into the basement. What are we talking about here?

JeVon McCormick
Frank, you lead and I will follow man.

Frank Danna
So I'd love to know more about kind of where you came from and what that what that story of you becoming President and CEO of Scribe really looks like. Like give us a give us that kind of that walkthrough show us a little bit about how you got to where you are today.

JeVon McCormick
All right so, so we'll go high and then if we want to like I said we want to go further down the steps we can go down there. I shared with Jeff and Chris when we talked a while back man I came in the world and in some unique circumstances. My dad was a black pimp and drug dealer back in the 1970s and he fathered 23 children so I'm one of 23 and my, my-when I say pimp you know we've twisted the word in our society now we use pimp as a positive. You know pimp my ride, pimp my apartment, and no my dad was a real life pimp he put women on the street corner they sold their bodies, he took every dollar. And my mother, my dad's black my mother's white, and my mother she was an orphan she was raised in a 1950s institutional orphanage when she was 17 years old. They gave her $20 a small suitcase said good luck to you there's the world. She had never been outside of those four walls and unfortunately for my mother one of the first people she met was my well dressed quite a bit older fast talking father so that's what what I came into the world to. I mean if we're going to get really detailed in go down we'll go down a few more steps in the basement, I am a product of an abortion if you will. My mom back in the day when she got pregnant the first time she had an abortion and it was back back then it was illegal. Abortion was illegal when she had her first one so what ended up happening the second time she got pregnant, think about this the abortion was so bad she had it in a back alley, was illegal, it was so bad the first time the second time she got pregnant with me she chose to have a kid versus then have the abortion again. And you know so, and I'm-I'm okay saying this you know my mother given her circumstances should not have had a child. One of the greatest things she ever did though was she had one she didn't have any more. She didn't go have six more half to where she's like okay one and done shouldn't have had this one but man I was raised on welfare i've eaten out of trash cans you know, I-I've been a juvenile three different times as a kid when I graduated high school I never graduated I had a GED had to go to summer school to get my GED but it says high school diploma so damn it i got a high school diploma but if we're keeping it real to GED.

Frank Danna
Let's go! Let's go!

JeVon McCormick
I have no college degree and you know obviously there's a lot in between there as well but you asked how I got to Scribe I was the prior to joining scribe I was the president of a software company at that software company when I joined I was employee number 13 there were only 13 of us and I use I started as the lowest paid person in the company I was the sales guy and I sat in a storage closet making my calls on the foldout metal chair two and a half years after joining the company I became the president and we ended up going on to scale that company to God well over 100 people we had offices in Austin Houston Dallas and Monterrey, Mexico and it all started from a storage closet when I was there I started traveling a lot and I had two kids at the time now I have four but I had two kids and it hit me one day wow something happened to me my children wouldn't know where I came from they wouldn't know my background they would not know that to this day I don't know where my last name comes from I have my mother's last name she received that last name in the orphanage no who, where, why. So I've got this last name, still don't know where it comes from. So I decided to write my book, reached out to my network got introduced to the two co-founders of Scribe. And as I started going through my book process, Tucker, he met with me at my office at the software company. And he says, Hey, when you when you're going through our process, can you give us feedback? a, you know, you've built an amazing company here at the software company. And I say, hold on, man. No one person ever builds a great company. It takes a an incredible team of people to build a great company. So what you see here is not the direct result of me. It's the direct result of a lot of great people. And so he goes, man, yeah, can you give me feedback, and they were 13 months old at the time, but Scribe was, so I get my first email for from the company for Scribe and I call Tucker up and I'm like, Hey, you still want that feedback? And he's like, Yeah, that's it. Okay. I go, this is good. This is good. I don't know what you were thinking here. Stop this shit immediately. And don't you ever send something out like this?

Frank Danna
Little bit of good. And then

JeVon McCormick
he said, You got all that from an email? I go, yeah. And he says, Hey, would you sit on our advisory board? And I said, why not? Went to sat on the advisory board then got invited to an executive meeting. Then Tucker and Zack invited me to Starbucks. And he sat me down, they go, Hey, if we give you a ton of equity, would you become the CEO of the company? And I'm sitting there, and I'm going, I literally, this was my thought, I go, wow. I've been the president of a software company and I can't write code. I can be the CEO of a publishing company. I can't spell and I can't tell you an adverb from an adjective. God bless America.

Frank Danna
Put that on a T shirt

JeVon McCormick
I became the CEO of Scribe. Now, here's what's real funny, man. Now, I'm the largest equity holder of scribe. And so then great run, here we are five years later. And like I said, we've accomplished a lot. It's a matter of fact, we just were in the process of signing the lease to expand another 13,000 square feet into the office space. We have about 25,000 square feet under the roof, but yeah, man, it's, uh, life is excellent.

Frank Danna
Well, I have one question for you. Yeah. After all of that, just one single question. What did you order at Starbucks that day when they asked you to be president?

JeVon McCormick
I mean, I can tell you, I got a story for that, too. Yeah, I ordered a vanilla latte. And and here's what's funny, if you want to hear something really funny. When I was 23 years old, I moved to Portland, Oregon. And I was the vice president of a payday loan company. And next door to one of my payday loan companies. I had three of them in Portland. Next door was this little coffee shop. That was 23. Man, you know, again, zero, damn near zero education. Just was not in tune with the world. So I go into this, this coffee shop. And I see this massive chalkboard with all these different drinks you can order. So I say to the lady, I'm like, Can I have a vanilla lada? And she goes, What? I said the vanilla Lada is she goes, it's a latte, and I go, Oh, yeah, that too give me. But my point being is, man, I there was just a lot that I learned along the way that I just never knew I never had the chicken breast until I was 15 years old man. So everything's been really self taught as I've grown up. So there you have it.

Frank Danna
That's brilliant. I was kind of joking. And that was an amazing, amazing story that you kind of brought in and, and and I actually I do want I do want to go back to to some of the things that you learned as you progressed through, you know, your your life. I want to ask you some of those lessons that you took from the moments in your life and how you've been able to apply those now in your role at Scribe and kind of where you see that taking your organization. What are some of those, those moments that you've been able to apply to organizational culture?

JeVon McCormick
You know, one of the biggest ones this actually someone just asked me this question yesterday, so it's fresh on my mind. I was on a Bloomberg event yesterday and the word was empathy in and they asked, Where did I learn empathy, and I don't think Bloomberg was ready for this.

Frank Danna
We're ready.

JeVon McCormick
I well my lesson came in a really interesting place I said you know my dad was a pimp and when I was nine years old i'll never forget this my dad took me out and i was collecting money from prostitutes with him and we came to the first prostitute and I mean i'll never forget this it was a it was cold outside we were in my dad's red Cadillac Cadillac Eldorado Biarritz and in man he loved that car it was candy apple red on the outside the leather seats were candy apple red and no bullshit the carpet was candy apple red and so you did not move in this car you sat there and he loved that car and I'm convinced he loved him more than his children but we go to the first prostitute and she hands through a big stack of money and she says hey I made my account can i come in and my dad's like no no no real encouraging just no no no you're killing it you're doing great get back out there and proud of you girl and we roll up he said I'll come back around and we he rolls up the window we drive off and we come into the next prostitute and she hands her stack of money in and it's quite a bit less than the first prostitute in my dad loses it. Every derogatory word you can think of he used it it's good to get back I get my mind bah bah bah you see she starts crying and and he rose up the window we drive off and I remember in that moment i'll never forget this i thought to myself this is where I really learned my first lesson of empathy and entrepreneurship simultaneously I remember thinking to myself okay I wonder if I treated the prostitutes better also let them keep part of the money could I make more money in volume because more prostitutes would want to work with me not for me with me because i'm nicer they keep more of the money and I make more money because all the prostitutes would want to come work with me then I took it next level i said ooh competition is going to be angry at me because i'm going to start taking other pimp's prostitutes and at nine years old that was my first introduction to empathy on how do you treat people better and entrepreneurship on how do you scale a company

Jeff Ma
wow they don't use that on sesame street

JeVon McCormick
that's what i've been told they also don't teach that at Harvard

Frank Danna
So Sesame Street to Harvard somewhere in between we got JeVon. Man, I I have another question for you, I'm wondering have you ever struggle with imposter syndrome

JeVon McCormick
oh God man shit damn dear my whole career you know I never had I don't have a college degree so I was always in awe of people who had their credentials the you know they went to I mean think about Tucker our co founder tucker went to the University of Chicago and Duke Law School i'm like damn wow and it was interesting he was the first person that told me he said it's actually a great thing he said it's a blessing you never went to college and I was like how's that and he said because your mind didn't get clouded with all the bs that they teach you in there he goes your mind stayed focused on truly from a beginner's mindset well that doesn't make sense why are you doing that why do we do this and he said you will ask a question for everything but yeah man I for I would say up until I got to Scribe yeah I suffered with imposter syndrome my whole career especially think about first time president of a software company and i can't write code and so it's like okay are they gonna like figure this out that I don't write code but we're a software company and and I remember there were people in there who had two master's degrees in computer science and I remember thinking to myself so one wasn't enough you figured you had to get to

Frank Danna
at least

JeVon McCormick
yeah i totally suffered from imposter syndrome and even more so what doubled up for me is I never wanted you to know who I was I never wanted you to know that my dad was a pimp and he had 23 kids my mom was an orphan I don't know where my last name comes from because it's like okay who's gonna want to hire that guy who's gonna want to date that guy so yeah imposter syndrome was was rampid with me

Chris Pitre
wow that's awesome

Frank Danna
we're there's a side chat happening and i want to bring it i want to bring light this side bring to light the side chat so we're talking about how Mohammad also was the president ceo of a software company and Mohammad you know some code, you can code a little bit

Mohammad Anwar
Let's just say I'm better at, you know, speaking theoritically about code, but I, I suck at writing code I will tell you that

Frank Danna
Well never mind. Okay, you can't write code either. There you go.

Frank Danna
I tried to help you out I gave you. Not even.

Chris Pitre
So. So JeVon, I wanted to, I guess talk about something that I read about Scribe, you know, a while back, and it's still sort of stayed with me. And it's something that a lot of companies don't really think about. And, you know, and us working inside of the D&I space, we talk a lot about like, all the different elements of D&I, especially socioeconomic status, and you sort of sharing that you've grown up on welfare. One of the things that I read about Scribe is that you have a fund that your employees can go to ask for no interest, you know, no questions and sort of get access to cash, when they're in a bind when they're in a pinch. And you guys have put this aside for that very reason. And I just thought that was like, really, really interesting. When you talk about love as a business strategy. And really, including people. I was just amazed that, you know, there's organizations out there that are doing things like this, I would love to learn more about sort of that, you know, and of course, whatever else you want to share, but it was just super fascinating to me.

JeVon McCormick
Well, so first, Chris, and you're gonna get mad at me. You'll probably disconnect me when I say this. But you and I talked about this man, you cannot shorten the word you cannot use D&I gotta say it man, say it diversity and inclusion. There you go. There you go. So many people have shortened that because, like, I don't want to say it. But if you sound when you say D&I people, oh, yes, it's a little easier to sound okay. D&I. But when you have to say diversity, like, Oh, I got it. Diversity? Oh, people of color. Oh, God, no, no. And so now, from the our emergency fund, is what we call it. I read an article that said 45% of Americans don't have a spare $400 in cash in case of emergency. And when I read that immediately hit me because I grew up that way. You know, I remember the electricity being turned off the water being turned off not having enough food, I used to make the joke. The the four basic necessities, my mom and I never had at the same time, money, food, water, electricity, we were always missing one or two of those and sometimes three. And it I knew what it was like to eat from a trashcan because you didn't have enough money for food. So it really bothered me when I read the article, I thought 45% of Americans don't have a spare $400 in cash. So then I looked at our company, and I'm like, you know, this is crazy. We're we're a profitable company. We have no debt, no loans, no outside investment. There's no VC money. There's no private equity money. And again, we're profitable. So I always make the joke. I said, we're the real damn unicorns. Now we work Uber Lyft that have never made a damn dime. And so I said to myself, This is ridiculous. Let's put an emergency fund in place for the tribe members. No questions asked if someone comes to our head of people and says, Hey, I need $1500 no questions asked. we lend them $1500 interest free, they don't have to start paying it back for 60 days. And then they make payments as they get paid $250 out of each check. So but what was important for that is for people to have peace of mind to where you know, we've got some single parents, we we've got people out there who live in Austin, but their family lives somewhere else. And for people to have that peace of mind that you know what if something goes wrong, the company's got me taken care of.

Frank Danna
You said you said tribe members. I'm wondering what are those?

JeVon McCormick
So we don't we don't say employees. Even when I was at the software company, I don't do the word employees. The reason why in my opinion, corporate America has destroyed my opinion, the word employees because employees became expendable. You read about a company laying off, you know, 5000 people were laying off 5000 employees. And I don't see the word as putting people first. It's it's almost like okay, things are going sideways, what's the first thing we can cut out of here? Oh people, well, then you can't say you put people first when the first thing you're trying to cut is people. And and so employees, it became the word, we're laying off 5000 employees. So at the software company, we were a team, here were tribe. And so I just don't do the word, employee. So we call ourselves, tribe members. And what's interesting about this for us, we've had people question us and say why you shouldn't use that. And I'm like, Oh, look at the word tribe stop trying to associate it with the natives of the country. And it had got to go go look and research the actual definition of tribe. So that's what we call ourselves is a tribe, we don't do employees.

Frank Danna
Wow.

Jeff Ma
I'm exceptionally intrigued by all these little kind of culture tidbits. Because, you know, we, you know, culture is not a ping pong table, or a coffee machine or a special perk. It's, it's how we, it's how we treat each other. Right? And so do you have, you know, I'm just really curious just within your walls, how do how are how are you as CEO, kind of molding the behaviors are making it like what have you haven't put have you put in place that helps the tribe really treat each other with that, that love and respect or dignity that you're talking about here?

JeVon McCormick
So I'm a big fan of language. I'm very intentional about words. It's funny, you know, growing up mixed race. I've always said to people, you know, black people didn't like me, because I was half white, white people didn't like me, because I was half black. So you want to have a race discussion? Hey, come over here. We'll talk about some race. But what I realized in as a kid, I hated this. I used to hear people say, oh, sticks and stones will break my bones. But words will never hurt me. I'm like the hell they won't. It'll try getting called halfbreed. Try hearing your excuse my language, if we need to beat this out. But try hearing your mother get called nigger lover in somebody's spitting in her face. You know that words hurt. And so I'm very intentional. Although I haven't limited vocabulary, I'm very intentional with the words that I use. So to your point, how do we use those words internally? I'll give you an example. No one, no one works for me. People work with me. No one in this company works for me. I'm no one's boss. And in fact, we don't have direct reports. You know, you go to most companies, whose Who's your direct report? You know, who do you report to? If you are in leadership, you are nothing more than a support system. So you are a direct support. So if you're speaking to someone, you say, Hey, who's your direct support? That's it. So for me in leadership, my role is to support the organization. And Matter of fact, if you go to most companies About Us page, first thing you see C suite executives, founders, Chairman CEOs, first thing you see that pops up, you go to our website, you go to the About Us page, I'm at the very bottom, and it's so intentional. The reason being is two reasons. One, I want you to actually see all the people who do the work long before you make it down to me. So that's one reason. Second reason is, if, as the CEO, your role is to support the organization, you are the foundation of support. So I'm at the bottom, because I support all those people who are above me, not below me who are above me, because they're the ones executing on the work. So it's very intentional myself, that the two co founders all at the bottom and all the leadership is at the bottom of the page, because we are the support system for the organization. So we're very intentional about the words we use how we operate. They said direct support. Here's one, I feel that all companies should, should adopt this way. How many times have we heard companies say, customer service is customer satisfaction is our number one priority. employee satisfaction is our number one priority. Now think about this for a second. The word satisfaction. If my wife is at girls night on Friday, and someone says to her, hey, how's your husband? Are you satisfactory, I am gonna be a little upset. I don't want my wife to feel satisfied, I want her to be fulfilled. Oh, my husband's so enjoyable. He's great. I don't understand how the bar is satisfactory. Your satisfaction is our number one priority. So we want people to be fulfilled. We want people to enjoy their work. I mean, imagine if my kids say, Yeah, my dad's satisfactory I, you know, I know, I don't want that. So I just find it interesting. The words that we use to engage with one another. here's, here's one more This one's really important to me. So true story.

JeVon McCormick
I kept hearing the the tribe say, Oh, yeah, you know, we need to hire someone for that, you know, it's a low level task. And, hey, we got a few low level tasks over here that need taken care of. And I kept hearing this and then finally I said, it was a Friday, I said, Okay, everyone come together, matter of fact, even even call in the people who are working remote today call those people into because because we're bringing this all together. And I said, Okay, has everyone seen me take out the trash before? I said, I know some of you new people may have not have seen this, but some of them some of the tenured folks. You've seen me take out the trash areas? Yeah, yeah, I've seen it. You've seen me clean up the storage closet? Yes, I've seen it. I go at conferences. You all have seen me on my hands and knees. Irene, the the the booth cloth that goes over the table? Yeah, yeah, I've seen it. Okay. I said, so then someone, please tell me what the hell a low level task is. Because I don't

Frank Danna
come on now.

JeVon McCormick
And I say, here's what's real crazy. So I took it next level. I said, Now, I want you to think about this holistically. If you hire someone, and you tell them that their role and responsibility is a low level, how dare you ever expect them to perform at the highest level? Because you just told them their role is a low level task and duty? No, there's no low level there's no high level, there is strictly tasks, duties and responsibilities. That's it. And if that trash over there were a lot of people look at it as a low level task. Let it overflow for two weeks and then tell me how damn low level it is.

Chris Pitre
Reminds me Mohammad's fridge email.

Frank Danna
No, no, no, no, no, we

Jeff Ma
don't have time for that.

Mohammad Anwar
I have a question. So how do you bring about accountability in your tribe? How are you using your philosophy? And how do you how do you manage that? How do you make sure people are comfortable?

JeVon McCormick
One of one of our principles is ask questions for me you know I've kind of given you the background there's there's no college degree, there's a you know, so my whole career has been built on asking questions. And so in, in holding people accountable. It's the way I see this is people should feel comfortable making mistakes. And and I'm not a fan. Again, I'm going back to my intentional words. I'm not a fan of the phrase fail fast. For me, I've been trying to learn faster my whole damn life. I don't want to fail fast. Who the hell wants to fail fast? And I get the intent and I understand what not it No, I want to learn faster. And here's here's something that's that's really mind blowing for me, Mohammad, and I'm going to answer your question, I promise. We have the nerve to say to people we learn the most from our mistakes. Everyone's heard that Oh, you learned the most from your mistakes. But but follow me here. Go to LinkedIn, go to any blog post. And here's what you see. A top five reasons Jeff Bezos became successfu, l Top 10 things that Elon musk does to be successful. Where's the damn top 10 List of mistakes? I need that list. No one shares their mistakes. But we have the nerve as a society to say, Oh, you learn the most from your mistakes. Well then Can someone please dammit, share your mistakes because I don't get that. So So here internally, look, we tell people upfront mistakes are going to happen. Here's the key. learn, grow and don't repeat the mistake. That's it. When someone makes a mistake. You don't you don't call them out publicly. You don't embarrass them. You don't berate them. You don't degrade them because they made a mistake. You sit with them. You have a conversation. You you learn and understand Okay, how do you feel this mistake happened? And then as you go through it, you teach it just like this. We don't train. Here's another word I don't do. I don't do training, you train your body, you train a horse, you train your dog. Here, we teach, coach and mentor. It train, we don't put on lug nuts on a. That's that's not what we do. We teach, coach and mentor, go to the gym, train your body. So when mistakes happen, that what we want to do is coach you through that teach you not to repeat the mistake. But accountability is is huge. We don't. We don't micromanage. There's no set hours. If you come in at 930 in the morning, great, good to see you. How are you doing? If you come in at 1pm in the afternoon, good, great How are you doing? There's there's we we pride ourselves that we have hired adults with the expectation that you are going to perform in the role that you in which you are earning the salary for notice I said earning the salary for no one here receives a pay raise, you earn a salary increase

Mohammad Anwar
Got it. No, I appreciate that. JeVon, thank you for that answer.

Chris Pitre
No, that's, that's super interesting. So I know you have an interesting philosophy on working from home and I it's going to be somewhat controversial, I'm sure for some people, but you know, I love controversy. Real Housewives of Atlanta and Potomac are my thing. So I'm all in have some have some drama brought into this discussion.

JeVon McCormick
All right.

JeVon McCormick
Um,I personally, I've said this long before the virus disruption, I think fully remote is bullshit. If you are 100%, fully remote, you have a culture with your home office, your living room, your bed, wherever you're working from remotely. That's who you have a culture with. You don't actually have a culture with the people you work with. Yeah, you shares this as zoom time in and but I don't care what technology you're using. We use slack. We use zoom, you know what insert technology. What's what's empowered us in an aim was to become the number one company culture in America with which Entrepreneur Magazine named us, the number one company culture in America. It's the it's the culture in the tribe. And that consists of putting people first and supporting the whole self of each of the tribe members. You can't do that fully remote. And I've said that to the two co founders since I first started. I said, Yeah, this fully remote thing. It's it. One, we're too young as a company, we're moving too fast. And we have to support the individuals that we work with. Now, if you're 3M, and you're this massive conglomerate, and you've been doing this for 100 years, yeah. Okay, you could do the fully remote thing. But let's be honest with ourselves. Don't tell me that. Jill or Steve, that's fully remote. Don't tell me and they're a big part of our culture. No, they're not. They're they're a part of their culture at their house. So I fully remote. Yes, it can work. I'm just saying from a culture perspective. Don't tell me they're a part of your culture. No, they're not.

Frank Danna
Wow.Have you seen Have you noticed over the past year, any sort of like, like cultural issues or things that have arisen as a result of that to kind of prove out your point here in regards to the way people are working, moving fast to doing that stuff? Have you started to notice more of those things happening as a result of that, that kind of like, you know, emboldens your mission to keep people connected physically.

JeVon McCormick
I'd actually say on the other side on a positive, the proof point became, because we've never been fully remote remote, nor have we ever been, everyone needs to be in the office at 8am. The key to all of this, again, my opinion, what's worked for us is a dynamic culture and you're starting to see people are catching up with this now. Everyone's an expert in their hook. Yes, it's a combination. I'm like, Okay, thanks for coming to the party. We appreciate you showed up. But It's a combination of both. We're not here to micromanage you know, here's a great example. No one should have to feel anxiety or stressed out that if they have a doctor's appointment at 11am And we all know we've all been there, you go to the doctor thinking you're going to be there 30 minutes. And next thing you know, you've had a two hour doctor appointment, because you've been waiting for an hour and a half of it. And no one should have to have anxiety or be stressed out in those moments. Great. your doctor's appointment with two hours? No problem. here's, here's our measurement of success at Scribe are you performing in your role? Are you driving results? Are you living by the principles and values? And then we say, Hey, you know what we would like to see you in the office, two to three days a week if you if it's 2 great. If it's 3, great, we have people that are in here every day, they love coming in. Beautiful. But there's no micromanagement there's Oh, hey, Chris, it's 8:02. I'm gonna need you to make up those two minutes at the end of the day. No, it just it doesn't mean if you've got a child event, play, soccer game, whatever. And you're gone from 1pm to 6pm. Great. Do you How was the game? That that's going to be my question to you. So what we what the proof point for us is that our culture was was seamlessly transitioned to the virus disruption, because it's always been this way. And and all we did when when we had to make the announcement to go shelter in place, we said, Hey, anyone who needs a monitor, a chair, anything you want to take from the office to take home, to make it more comfortable for you do your thing. come into the office, get it because we're going to shut it down in two days. Yeah, 48 hours, and people were taking monitors chairs and everything else home. And it was it was great.

Frank Danna
I remember that.Yeah. So I wanted to ask you about about profitability, you said that your your organization is profitable. And I want to kind of tether this this culture that you've created in your building. And it's you said as the number one culture in America, right?

JeVon McCormick
Yeah, entrepreneur a couple years ago, two years, one year, two years ago, Entrepreneur Magazine named as the top company culture in America.

Frank Danna
Wow. So first of all, congratulations. That's incredible. Thank you, sir. And secondly, I'm wondering how that how you've seen a direct correlation between culture and profitability, because I think some organizations, they may have a different interpretation of what culture is, first of all, in regards to perks and benefits, but second of all, they usually don't tether or connect in any capacity, culture to profitability and actually moving the needle for the organization. So I'm wondering if you have number one, seen a correlation and what that looks like for Scribe,

JeVon McCormick
Man.Okay,

Frank Danna
oh, we're going up to the roof. Now.

JeVon McCormick
We're, we're going to the pulpit now. I I Okay, so I'm simple, not not a lot academically going on up here. So I keep things very simple. People, Process, Profits. Put people first, if you have great people, you can build great process, you can make great profits. And as a bonus, you can do great things for the communities that you serve. We live in a society now where capitalism has become demonized. And that's sad. Because capitalism literally has given me the lifestyle that I have. It has given me the career, the blessings that I come from less than nothing. And capitalism has given capitalism since my kids to private Christian school capitalism has allowed me to live in a gated community. And what I don't understand what what's funny is we demonize capitalism, but but watch this. When nonprofits want money for their organization, who do they go to? The capitalist! When the government wants to in this isn't a left or right now, okay, so the take left and right out of this, but when the government needs to pay for a massive infrastructure bill, where do they go to raise taxes? The capitalis! So I find it interesting that we demonize capitalism when when we need money, that's where we're going is to the capitalists. Now capitalism left unhecked. Yeah, it's a bad thing. You know, we should be doing good for the communities in which we serve but it for me, it all starts with people, you put people first. You build great, great, you hire great people, you build great process, you make great profits, and then you can do great things for the communities you serve. And I've been challenged so many times people are like, No, you know what it starts with with great process. in my pushback is you can have a flawless process you put bad people in it they will wreck your shit so it all starts with with putting people first

JeVon McCormick
JeVon i know you mentioned about capitalism and being demonized but do you think the capitalism of today is really out to put people first or put shareholders first because I think that's the problem, definition of capitalism has changed

JeVon McCormick
it's changed because we've allowed it to change. Companies have changed even now i think this term is is bs we try to put a little polish on it and call it stakeholder capitalism pretty word in front of it and bump it up to like see look you know the fact of the matter is especially if you're a publicly traded company most publicly traded companies they need to just come out and admit what it is hey we put shareholders above everything. Think about it, for for most publicly traded companies their employees are actually number three on the list its shareholders, customers, employees. And if they just came out and admitted it great at least everyone knows where they stand .I I disagree with the order i still believe you put people first you can you can build incredible companies putting people first you know easy isn't going to i found this interesting i believe you all remember this. Isn't it interesting though if you go back about five years we were just arguing about raising minimum wage to $10 an hour it was 10 like no no one seems to remember that just five years ago we were arguing about $10 an hour then all of a sudden amazon said you know what we're going straight to 15 and then everyone that Walmart was at oh shit they caught us off guard we got to go to 11, every everyone started scrambling to try to catch up to amazon and then all of a sudden $15 an hour became the benchmark of minimum wage should be $15 an hour what i found interesting though is back when we were talking about $10 an hour the absolutely insane arguments people were making against it i'm like okay people let's do the math here $10 an hour 40 hours a week 52 weeks a year so i said 52 that means you know vacation $10 an hour 40 hours a week 52 weeks a year is $20,800 before taxes and we're arguing about this? Come on, and so, I just look at, it maybe this has been a benefit for me in life. I've come from nothing and I've managed to work hard, believe and achieve my definition of success, everybody has their own definition, I've achieved my definition of success and it's it's really enabled me to see the world from all the different lenses from a race perspective, from an economic perspective, from a class perspective and that has been such a blessing for me because I can see the world from many different views

Mohammad Anwar
Makes sense.No, I think something you hit there about community I think is what companies can extend beyond right like by putting your people first you are serving your community but when when you put shareholders first and you know people third then community is it you know you're you're not going to benefit the communities that you belong to and that you're hiring people from so I think putting people first automatically helps serving the community so I like what you said about that like it's corporations and companies have to prioritize people first because that's how you serve the very community that you set up shop in because it's our responsibility to give back to the communities as well, for sure

JeVon McCormick
if you are going to allow me to really go down into the basement and go into a rant on this here's here's a couple of things i'll talk about. So here, we're in Austin, Texas and we're on the east side of austin which I don't know five-seven-ten years ago was considered the bad side of town and I laugh now because in most cities you go to Martin Luther King jr boulevard is in the bad side of town. Here, there's a restaurant called Sour Duck and a coffee shop on the other corner is not the bad side of town anymore. It's it's been gentrified, but there's still pockets of low income communities with where we are. And so when we first moved in, we found the elementary school that was by us. And we went in, I said, here's what we're gonna do. And this is public knowledge, a company knew that. You go in and you go in, because it's free lunch, and you find out what's the percentage of free lunch that this school receives. And the school that we found was 97%. So that meant 97% of these kids receive free lunch. So you know, it's a low economic community. So it gave me and I grew up on free government lunch. So I said, Okay, here's what we're gonna do. Let's go over who to get the supply list for it was an elementary school, I think they had, like, 430 kids, let's get the supply list for K through fifth grade. And here's what we're gonna do. We're going to buy backpacks in the supply list for every kid in the school. And here's what it cost us. $18,000 you're going to tell me the corporate america can't find $18,000 to buy supplies for elementary schools each year. And here's, here's what's just insane about it. You have a office, tried building moment, because people get to stuff the backpacks and they're like, oh, wow, okay, you know, I'm putting this in and they see what you see. You got it, you got a, you're building as a unit as well, you're coming together, then you're doing for the community. And what I find interesting about this, think about our society, we have the nerve to say, education is the key. And education is the key. Most of these kids don't even have the tools to get the education and your young education. I was that third grade kid they got bused across town, from the low income community to the white suburban school. But guess what, when I showed up, and I was sitting next to Billy, Billy had the Spider Man backpack, the Spider Man folder, the Spider Man lunchbox, the Spider Man pencils. Hell, I thought he was Spider Man. AndI thought he was gonna shoot web.

JeVon McCormick
But But what was interesting is then the teacher said, Who needs a pencil, I raised my hand, who needs a piece of paper, I raised my hand. I didn't have any of the supplies. The audacity of us to preach the education is the key when some of these kids aren't even showing up with with the tools to be able to get an education. You know, we're during the virus disruption. All of the suburbs, were arguing about Oh, in person versus virtual. Hey, you know what, that's a luxury argument to be made. Because there's 7 million kids in America that don't have internet access, don't have an iPad, don't have a laptop. And guess what? No one's talking about those kids. What about them? They're already left behind because they go to shitty schools anyway. Now they're left further behind. So my last part on this and I'll shut up. You know, we make arguments about corporate tax breaks again, man, I full transparency. I didn't vote for Trump. I didn't vote for Biden. And so I'm not I'm not a left or right. I'm what's best what's best for the country. That's that's what I'm after. What's best for people. But we argue about corporate tax breaks in this country. Oh, court, corporate america shouldn't have tax breaks. And they're too big. They're too small, though. Okay, great. Here's who should get tax breaks, massive wins. How about Whole Foods, goes down to the low economic communities and sets up a store, then here's why. It's a damn shame that in this country, low economic communities can tell you what a food desert is, but they can't tell you what organic food is. So for me, how about Whole Foods goes in sets up a store in the low economic community. Now, I'm a business guy. Like I said, the word nonprofit actually hurts me to say that's a bad word. I don't do nonprofit. So I understand Whole Foods is a that's not a profitable move for us. Great. That's why we're talking tax breaks. Because here's what we want you to do. We know you're not going to be as profitable. We recognize that we acknowledge it, we see you. So we're going to give you huge tax breaks because here's what you're going to do. You're going to introduce a community to organic food. But more importantly, here's what you're gonna do. You're gonna break generational poverty. And people like How's that? Because now that mom, that single parent that dad may have a job they can go to each day and now they can set an example for their child to see look dad, mom went to work each day, to work hard and then they have an example here's what you do Oh and by the way we're going to set up a Starbucks to we're going to give them massive tax breaks because you know why Starbucks has a 401k, education reimbursement so hey Starbucks pays well. So now we're going to have another example of mom and dad going to work and now we can break that generational poverty because Billy or Sue or better yet because my name is JeVon rave on tape can see that their mom went to work each day and this is the example that was set for them all because Whole Foods came down and set up a location and we gave them massive tax breaks for doing it

Mohammad Anwar
nice

Chris Pitre
And you just brought up in a conversation that i've been waiting to get into which is names and we talked about diversity and inclusion, the full term and early you said like it was the hard work but also you recognize that nobody is a self made man and so i like to especially with a person of color right when we say hard work as people of color it's not always understood there's there's barriers that could be faced that make that work a little bit harder than maybe the next person and so I know that we had a conversation about your name in particular but you know I would love for you to sort of share from your experience, what is the importance of names when it comes to belonging inclusion because there are so many people who just refuse to learn people's names, refuse to learn how to pronounce people's names. It's a running joke inside of software to be honest around name pronunciation but you know I want to throw it to you and see you know what's your perspective and take

JeVon McCormick
So, wow. Chris you know so back in my early 20s, guys i'm 49 and so back in my early 20s when i was starting off my career I would try to get on people's calendars i tried to land some appointments couldn't do it couldn't do it. One gentleman was kind enough to get on a call with me one day and his first question to me was, hey how did you get a black first name and an irish last name now if you all recall i told you i don't know where my last name comes from so immediately i was like holy shit my last name is Irish is awesome and I hung up the call and it hit me as it oh they're seeing my name and they're going black guy they're not giving me any appointments so my full name is JeVon Thomas Mccormick so I made the decision i said i'm going to start going by JT JT Mccormick you don't know who that is. I'll be damned the next week calendar lit up appointments it got on people's calendars I was like wow okay so i'll edit myself if this is you know these are the rules of society and I coined this phrase for myself, I didn't create society I just made the rules work for me and so I was whatever I needed to be to get to wherever I was going but for the last who, man what 30 years i've been JT Mccormick and then last year when the George Floyd murder happened it really disturbed me how shallow we as a country went and when I say shallow you had people oh blackout social media blackout tuesday i'm in support no you're not you're doing it because you don't want to call out and i'm like and people ask me like in the company like are we gonna blackout social media hell no we're not going to do that we're not going to do something just for a shallow appearance of support and I'm like that that's a joke. Blackout tuesday to show that you support that get out of here with that and then we started arguing about the syrup bottle what what the hell does this do to change and move society forward

JeVon McCormick
so the article that jumped out to me though was I read a piece that said that there were only three black fortune 500 CEOs as I oh wow interesting so I went and looked at their names. Kenneth Frazier, Marvin Ellison and Roger Ferguson three very ethnic free names then I went and looked at i said oh the wealthiest black man in america is named Robert Smith, wow, four very ethnic free names. As I sat back and I said to myself, okay, I made it to the CEO chair, I'm going to start going by JeVon. And I made the decision I for myself, I had built a career as JT, I didn't make the decision for myself, I made the decision for every kid that comes from the communities I come from Martavious, Rayvonte, Laquanda. Lucretia, I made the decision for them, with a goal, the goal that one day, one day, maybe you'll be able to work in Corporate America. And you can work next to a JeVon and not just a JT. And that's why I made the decision to reclaim my name and go by JeVon,

Mohammad Anwar
I'd love to share a story about my name. So as you know, my name is Mohammad. And it's not a very popular name in the world since 9/11, or even before that. So something that has I faced is that my name is very clearly at the airports, I get, I my boarding passes don't get issued, I cannot check in online. And whenever I come back into the country, I get pulled into a secondary investigation room. There was this one time that I just, I was tired after 27 hour journey. And you know, I got pulled into a room for two and a half hours of like, they call it secondary investigation. And I got talking to the custom border control officer, and he kind of started interrogating me like in a slightly like, so what's your education? And what's your digging? Why? What was the purpose of your travel? What does your company do and things like that? And he's like, Where do you live? I'm like, I live in this part of town. And it turns out, he lived in the same neighborhood. So he, he been like, broke that whole interrogation officer mode and then started to talk to me, like him, you know, over in the same neighborhood and stuff like that. So when you got friendly, I ultimately asked him, I said, Hey, can you help me understand? Why do I keep getting pulled into the room, like, there's like, I just keep having trouble at the airports, I knew there was a suspicion that it had to do with my name. And ultimately, he was like, Mohammad, it's your name, man, I'm sorry. It's your name. That's how you get pulled in here. There's no other reason for it. And I was like, how do I make sure that I don't come into this situation, or people in the room is like, you should change your name, then I'm like, okay, that ain't gonna happen. I'm gonna change my name. But you know, I didn't tell him that, right? I okay, you know, I'll come into the, I'll get pulled in two and a half hours, miss my connecting flight, do whatever, but I ain't going to change my name. Because while the media and everybody may have misrepresented a person who's named Mohammad and what, you know, what they stand for whatever it is, I'm, like, committed to making sure people know I am Mohammad. And I am a person of color. And I'm Muslim, and a proud Muslim American. And you can do whatever you want, but I ain't going to change my name. And this is who I am. And so like, I've committed to myself that I'm going to, I'm going to go out there and prove to the people out there that a person by the name Mohammad doesn't have to be who you think they are, because of the media or the news and so forth. I know, you just, you just triggered me to like, kind of share that because I'm very passionate about this name conversations. And, you know, some people call me Moh, but every time I introduce myself, I'm like, I'm not going to make it easy for them. I'm going to say my name is Mohammad. And, you know, I know a lot of people in my community that had just changed their names, they all call me Ike call me this. When they do that. The minute they do it, I'm like that guy's name is in this. I know, your real name is something else. But But I'm like, you don't need to be ashamed of your name, or try to fit in or assimilate like, let people know who you are. Like, your name is your identity. And if they don't accept you that's on them. But I ain't going to change for others like so. Just despite the inconvenience that comes with it.

JeVon McCormick
Nice way, Hey, welcome down to the pulpit.

Mohammad Anwar
I'm telling you, like I've had, I've had an incident at an airport where in front of everyone in the security line, I was pulled aside, taken to a room, asked to take off clothes, take my clothes off, and they took a bomb. like kind of a thing that the test for chemicals and the guys like I have to run it inside of your underwear to make sure that you don't have any, you know, explosives on you. And sure they took me in the room and gave me privacy but there were three guys there. We're like surrounding me like I'm gonna like do something and you know, I've gone through those experiences and I'll tell you it's dehumanizing it makes my heart is racing in the moment. I don't know what to make out of this situation. I'm scared. I'm like, I haven't done anything. Am I in trouble? It makes you feel really belittles you and like, makes you feel like really low in that moment. But you know, I come out of all the situation like, you know what, I'm going to make it more difficult for you. I'm going to get my pilot's license. And I'm going to like, learn how to fly plane and I'm going to come through these airports and you better freaking get me through the security lines. Give me my boarding cards, take me through the immigration lines. I don't care but you ain't gonna stop me from my freedom to do whatever the hell I want. And I don't care if I'm Mohammad. I don't care if I'm Muslim. You ain't stopping me from pursuing my dreams. And that's been like my determination

JeVon McCormick
That was a whole different level. He said I'm getting my pilot's license.

Frank Danna
He did, he really did

Mohammad Anwar
And you want to know another funny thing?

Mohammad Anwar
I was born in Saudi Arabia.

Frank Danna
Come on,

Mohammad Anwar
Named Mohammad with a pilot's license. And I decide to go marry a Russian. I'll do anything to like challenge the norm.

JeVon McCormick
It's very true. Oh my gosh. Wow.

Frank Danna
Again, inspired by all the CEOs in this conversation.

JeVon McCormick
I'm sitting here my my dad was just a pimp, that's all I got. Mohammad's got pilot licenses, Russian wife, my dad was a pimp, that's all I got.

Frank Danna
feeling we're getting into mafia territory. Yeah, that's right Frank comes in that that Italian kind of Danna. You know, I'm just kidding. We're not going to talk about the .

Jeff Ma
We're not going to talk about it because we're out of time, unfortunately. And this just means we're gonna have to welcome you back for another session because this was this was more than enjoyable. And Mohammad just arrived to the pulpit as we hit zero o'clock, zero. So maybe next time we'll warm it up a little bit, so.

JeVon McCormick
No kidding man. I didn't know if I would have known that. You know, I could have gone down the name. Let's blame Chris. Chris took too long to bring this up.

JeVon McCormick
I mean, like an hour ago.

Frank Danna
Come on now.

JeVon McCormick
Yeah, right. Oh, damn. He just he just went on me. He's 9/11 in stared at the camera.

Frank Danna
Really did set us all down.

JeVon McCormick
Yeah.That was it. Oh, you know, hold on. I'm gonna step away. I gotta go talk to my Russian wife for a second.

Frank Danna
very true.

Chris Pitre
With that, I think JeVon earned an honorary seat inside of Softway about blaming me. I think that's what's right in with everybody on this podcast.

JeVon McCormick
Hey, Chris, here's the part that you get blamed the black guy? Yeah.

Jeff Ma
That's not even how this works. All right. All right. Well, JeVon. I, on behalf of all of us, thank you so much for joining us today. This was an amazing conversation is such an amazing opportunity to get to know you hear about Scribe talk about all sorts of other topics is great. The now hour and eight minutes is flown by, like, wonderful. Thank you so much for your time. JeVon, thank you for joining us today.

JeVon McCormick
Hey, guys, I appreciate it. truly humbled, flattered. And you know, if everything ends always put people first just just always, always put people first I don't give a damn if your name is Mohammad, JeVon, put people first.

Jeff Ma
We couldn't agree more. Thank you so much. And here at Love as a business strategy. We're posting new episodes every Tuesday. So if there's any topics or any feedback you have for us, hit us up at softway.com/laabs and if you liked what you heard today, please do share with a friend. leave us a review, subscribe, etc, etc. And with that, thank you, Mohammad, Chris and Frank for joining as well. And hopefully we'll see JeVon back soon because there's just clearly we just got started. So thank you for this time, everybody, and we'll see you next week.